The Certain Days: Freedom for Political Prisoners Calendar collective sends our deepest love and respect to Robert Seth Hayes, who passed away on December 21, 2019, and condolences to his family and all who loved him.
Seth was one of the founding members of the calendar project (certaindays.org), and we were fortunate to correspond and visit with him for almost two decades, exchanging ideas and learning from each other. From his first involvement with the Black Panther Party in 1969 to his work with the Black Liberation Army to his years of contributions from prison, he had many experiences and lessons to explore. This inspiration is one of the great advantages of working in a group that includes members across borders and on both sides of the prison walls.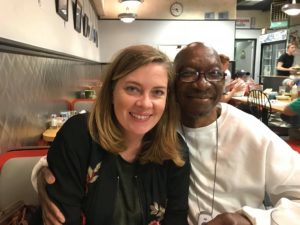 As each year passed, we were struck by his unfailing commitment to his beliefs and his passion. He was very proud of the calendar and our work to bring the voices and visions of political prisoners to people around the world. He expressed a deep solidarity with freedom struggles everywhere, including First Nations peoples.
We remember Seth as a wonderful storyteller, with so much love to give to his family and friends. He had the warmest smile and shared in our lives and journeys with great interest and excitement. He would absolutely light up around children and families.
Without doubt, Seth's life was shortened by the callous and neglectful medical treatment he received at the hands of the NYS Department of Corrections and Community Supervision. Many supporters fought for him to receive adequate care for his Hepatitis C and chronic diabetes. Even as he was facing these health challenges, he continued to contribute to the calendar and other projects.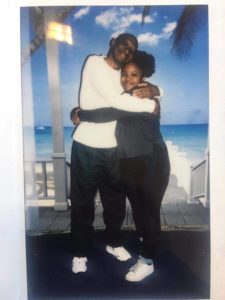 After his release in 2018, it was a joy to spend more time with him and share meals, memories and jokes. Our time with him was much too short, but we cherish it.
Seth, you will be greatly missed and we thank you for your lifetime dedicated to building a better world. We will continue to work toward freedom for all, the way you would have wanted.