About Xinachtli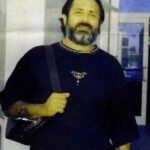 Xinachtli (Nahuatl, meaning "seed") is a community organizer and Chicano movement revolutionary, currently imprisoned in Texas. Formerly known as Alvaro Luna Hernandez, he worked diligently in the barrio on civil and human rights issues, known widely for his legal skills. Gaining international recognition as the national coordinator of the Ricardo Aldape Guerra Defense Committee, Xinachtli was instrumental in helping to free Mexican national Aldape Guerra from Texas' death row, where he had been framed for the murder of a police officer.
In July 1996 Xinachtli was arrested after disarming a County Sheriff who was attempting to shoot him. After defending himself at trial, Xinachtli was sentenced to 50 years in prison for aggravated assault, a charge he vehemently denies. While imprisoned, Xinachtli continues to write frequently, has helped to organize multiple prison strikes, and has been held in solitary confinement for the last 19 years and counting. Xinachtli is a prolific jailhouse lawyer, as referenced by Mumia Abu Jamal in his book Jailhouse Lawyers: Prisoners Defending Prisoners v the USA. Xinachtli assists many prisoners in seeking new trials, and filing suits against the repressive, inhumane Texas prison system. For more information, see freealvaro.net
Xinachtli* #255735
W.G. McConnell Unit,
3001 Emily Drive,
Beeville, Texas 78102
*Address envelope to Alvaro Luna Hernandez.