About Robert Seth Hayes, Herman Bell, and David Gilbert
Robert Seth Hayes was arrested in 1973, after police opened fire on his apartment while he was home with his wife and child. This occurred as a result of the U.S. government's illegal Counterintelligence Program (COINTELPRO), in a climate dominated by portrayals of black militants as murderers and cop-killers. Seth, a former member of the Black Panther Party, was convicted for the death of a NYCtransit cop and for the attempted murder of the cops who stormed his apartment. He received a sentence of 25 years to life, and is currently being held at the Sullivan Correctional Facility in Fallsburg, NY.
In 1998, Seth was diagnosed with diabetes, and has been struggling with prison administrators to get quality healthcare for his disease. Seth became eligible for parole in 1998, but despite an excellent prison record,has been denied every two years. In 2015, Seth started experiencing intense health issues including an abdominal mass and shortness of breath. Supporters have been campaigning for these issues to be treated quickly by the NY State Department of Corrections with some success, especially on the Hepatitis treatments but much work remains.
Seth went to the parole board for the tenth time in June 2016 and was denied yet again. He goes to the board again in June 2018.
kersplebedeb.com/posts/robert-seth-hayes/
Robert Seth Hayes
#74A2280
Sullivan Correctional Facility
P.O. Box 116
Fallsburg, New York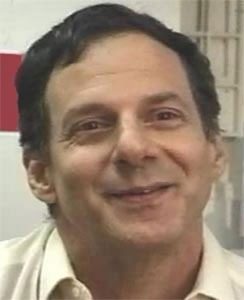 David Gilbert is a longtime anti-imperialist. He became active around the civil rights movement in 1960, and later organized against the Vietnam War. He spent 10 years as part of an underground resistance to imperialism. Working as an anti-racist ally of the Black Liberation Army in 1981, David and others were captured in connection with an attempted expropriation (theft for political reasons) of a Brink's truck in Nyack, NY.
David was sentenced to 75 years to life and is currently being held at Auburn, a maximum-security prison in New York State. In 1986, David became active as an advocate and educator around AIDS in prison after his codefendant Kuwasi Balagoon died suddenly of AIDS while still in custody. He is the author of No Surrender: Writings from an Anti-Imperialist Political Prisoner (AK Press) as well as Love and Struggle: My Life in SDS, the Weather Underground and Beyond (PM Press) He is also the subject of a mini-documentary, "Lifetime of Struggle," which is available from Freedom Archives (freedomarchives.org). He reprinted his 2014 calendar article as a pamphlet (featuring an interview with Bob Feldman), "Our Commitment Is to Our Communities: Mass Incarceration, Political Prisoners, and Building a Movement for Community-based Justice."
It can be ordered from Kersplebedeb (leftwingbooks.net).
David Gilbert #83-A-6158
Wende Correctional Facility
3040 Wende Road
Alden, New York 14004-1187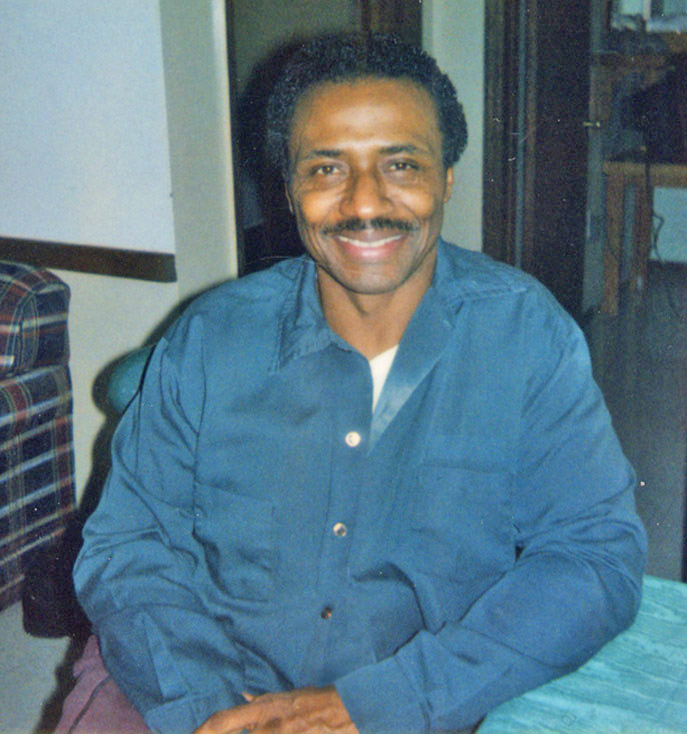 Herman Bell has been a U.S. political prisoner for over 44 years. A former Black Panther, he was involved with political community work and subsequently went underground because of relentless FBI and police attacks on the Party. Herman was captured in New Orleans in 1973 and illegally extradited to New York to stand trial with Albert Nuh Washington, Jalil Muntaqim, Francisco Torres and Gabriel Torres on charges of killing two NYC police. Though the jury could not reach a verdict the first time, the NY District Attorney persisted and used many illegal tactics to obtain convictions for Herman, Jalil and Nuh.
Herman has continued to devote his life to the betterment of our communities since his imprisonment. He was a founder, along with Carol Dove and Michael Vernon, and core member of the Victory Gardens Project, a collaboration between inner city and rural community groups in the northeastern U.S., in which food, as the organizing tool, was grown and distributed free of charge back into the communities. Herman has been denied parole 7 times (since 2004). In spite of his remarkable achievements while imprisoned, the denials are based solely on the original charge of his conviction, something he cannot change. He was denied again in March 2016 and goes to the board next in 2018. Herman continues to support the Release Aging Prisoners Project and The SAFE Parole Act, both of which would help thousands of New York State elder prisoners obtain long-deserved release on parole.
Herman Bell #79C0262
Shawangunk Correctional Facility
Post Office Box 700
Wallkill, New York 12589