About David Gilbert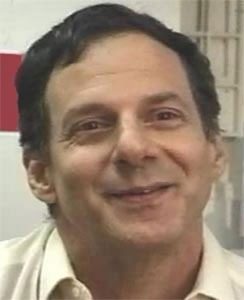 David Gilbert is a longtime anti-imperialist. He became active around the civil rights movement in 1960, and later organized against the Vietnam War. He spent 10 years as part of an underground resistance to imperialism. Working as an anti-racist ally of the Black Liberation Army in 1981, David and others were captured in connection with an attempted expropriation (theft for political reasons) of a Brink's truck in Nyack, NY.
David was sentenced to 75 years to life and is currently being held at Auburn, a maximum-security prison in New York State. In 1986, David became active as an advocate and educator around AIDS in prison after his codefendant Kuwasi Balagoon died suddenly of AIDS while still in custody. He is the author of No Surrender: Writings from an Anti-Imperialist Political Prisoner (AK Press) as well as Love and Struggle: My Life in SDS, the Weather Underground and Beyond (PM Press) He is also the subject of a mini-documentary, "Lifetime of Struggle," which is available from Freedom Archives (freedomarchives.org). He reprinted his 2014 calendar article as a pamphlet (featuring an interview with Bob Feldman), "Our Commitment Is to Our Communities: Mass Incarceration, Political Prisoners, and Building a Movement for Community-based Justice."
It can be ordered from Kersplebedeb (leftwingbooks.net).
David Gilbert #83-A-6158
Wende Correctional Facility
3040 Wende Road
Alden, New York 14004-1187